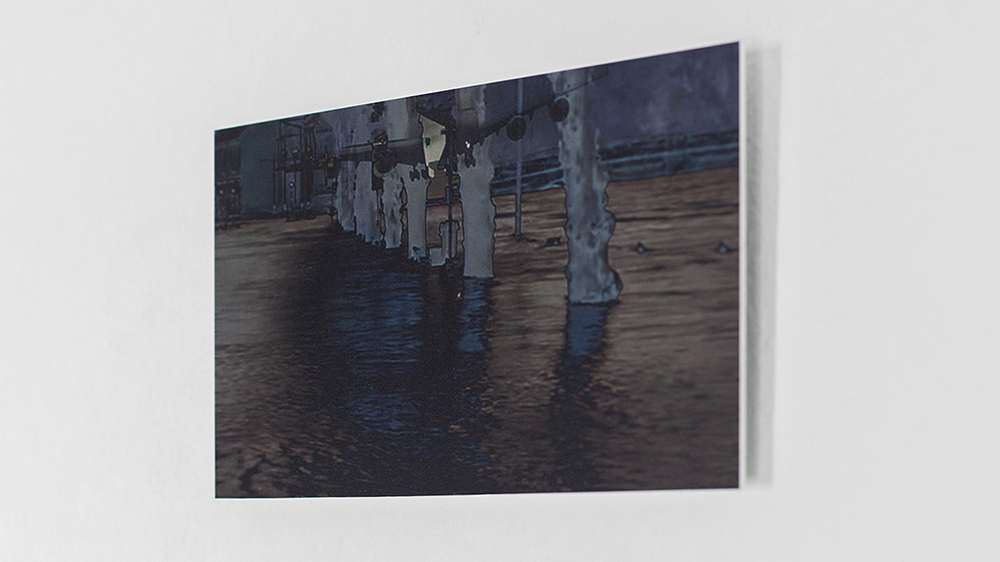 Print result exemple (dummy image)
Information about the artwork:
Single print run
Size: 32 x 18 cm
Printing on anodized aluminium 2mm
Supplied with aluminium wall mount
Information printed on the back of the artwork:
The URLs of the 5 videos source that are composing the image
The common theme of these 5 videos
The date of image generation
The work is delivered with a certificate of authenticity, signed by the artists
Price: CHF 300 (excluding delivery)
Method of payment:
If you wish to acquire the artwork, please fill in the form below with your contact details. Payment can only be made by bank transfer. We will then contact you by email to finalize the sale and send you our bank information.
Delivery:
The artwork will be shipped to you once payment is received. It will be sent from Lausanne (CH), the delivery cost will depend on the destination. If you have any questions, please don't hesitate to contact us.
Support:
The closings of exhibitions, schools and institutions supporting the work of artists, linked to COVID-19, put artists in a difficult financial situation. Buying an printed artwork from burningcollection.tv is one way to support them. Thank you !